So Great a Love
The motivation of Kristie's new book, So Great a Love, is to provide a strong foundational understanding of God's great love for His children - of all ages - building confidence in the reality of this love as they journey through this sometimes challenging life.

​This is the second book in the Joyful Creation series and includes scripture references for each concept in the back!

"There is nothing more important in life than placing Godly principles into the lives of children!
So Great a Love illustrates those foundational
principals in a simple but profound way!
Kristie's Joyful Creation, book series will guide and direct children into the arms of a loving heavenly Father."
​Rev. Craig Andrus, Presbyter ASG, Gold Country section.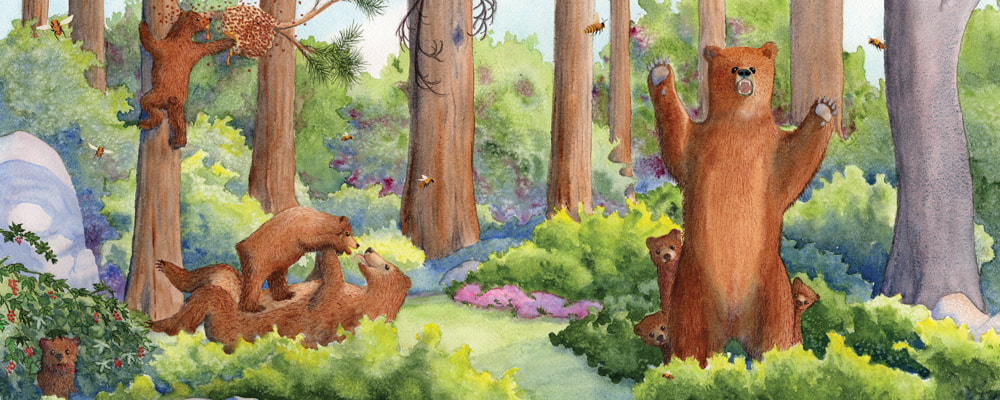 As a lioness washes her cub . . .
. . . so God, in His great love cleanses you.

Purchase here $10.00

- OR -

Using examples from the animal kingdom, Kristie presents visuals of God's love for us in her bright, exciting and realistic style. The illustrations carry the story, with minimal text.

New feature: Supporting scriptures in the back


---

Allow 2-3 days processing.


Kristie Wilde can be reached at
Wilde Art Press,
209-533-4732
kristie@wilde-art.com
P/O box 292
Standard, CA 95373


​List price $12.99
20 Full color pages
Ages 0- 5
Picture book
Christian genre

Available Localy at:
Mountain Bookshop in Sonora, CA.
(209) 532-6117 and

Covers Apple Ranch in Tuolumne Ca. (209)-928-4689

Indigeny Reserve in their gift shop
(209) 533-9463


​Available online at:

Kristie Wilde
Wilde Art Press
P/O Box 292, Standard, CA. 95373,
​ kristie@wilde-art.com, 209-533-4732